Celebrating 20 Years: Stories from Some of Our Longest-Serving Teammates
As we at Lazy Dog celebrate our 20th anniversary, we're taking a moment to soak in the milestones and growth we've had over the years. But what truly makes this celebration special is the unwavering dedication of our teammates since day one.
We recently sat down with a few of our most tenured teammates — Regional Culinary Director Sean Montes, Cook Santiago Espinoza Mendoza, and Server Mario Lino — who have been instrumental in shaping our success. Join us as they share their experiences, stories and reflections on their two-decade-long journey with us.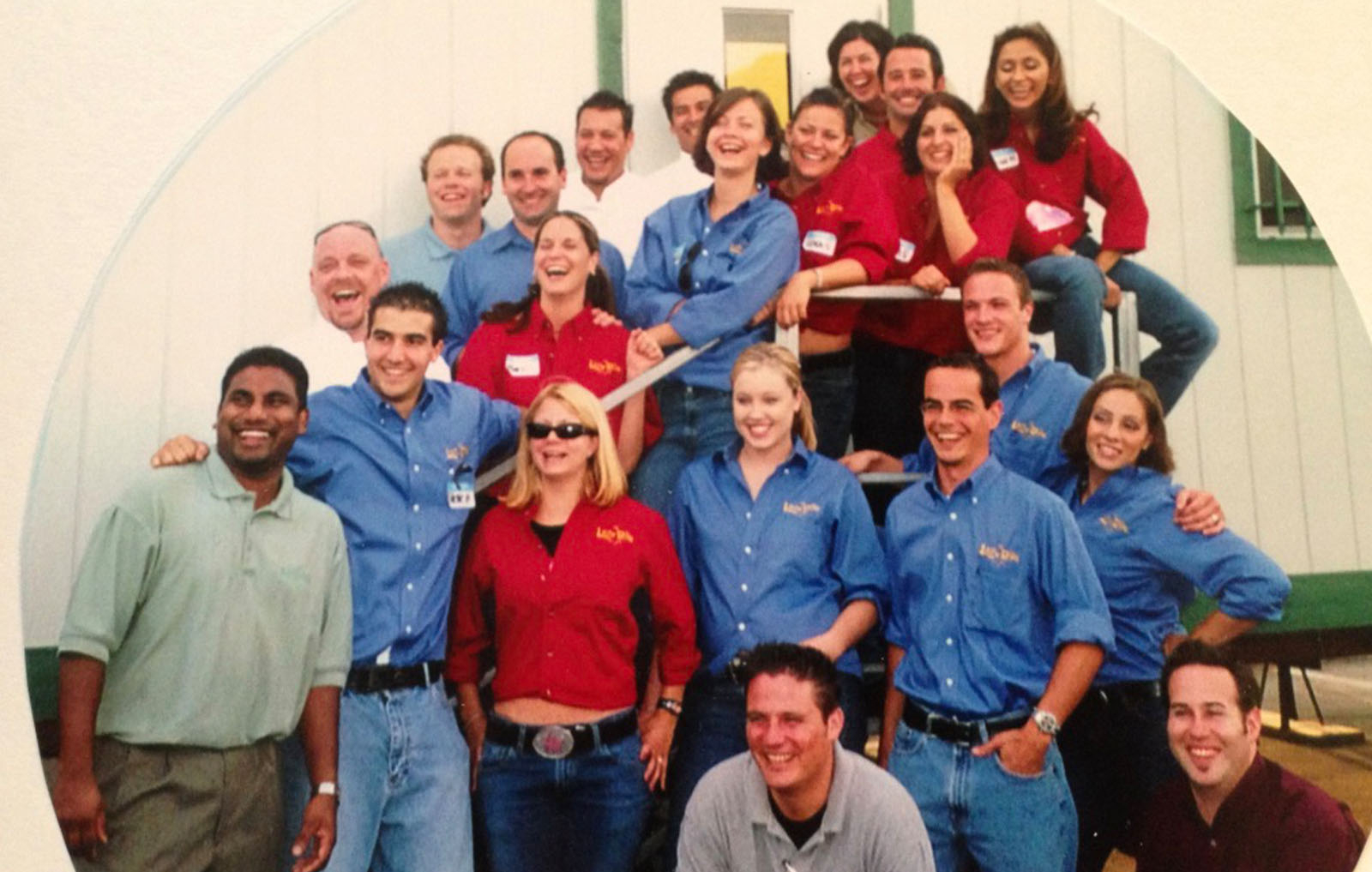 1. What inspired you to join Lazy Dog Restaurant 20 years ago? How has the company evolved since then?
Sean Montes: Gabe Caliendo, Lazy Dog's executive chef, was my inspiration to join Lazy Dog Restaurant. I worked with him at The Ritz-Carlton many years prior and kept in touch with him. I was working in France when Gabe let me know he was opening Lazy Dog Restaurant close to where I grew up in California. I knew I wanted to come home. When I first joined Lazy Dog, Gabe placed me on the pantry station, and my career journey started from there. I was right at home and felt like I was with the right group of people.
Mario Lino: It was my first job at the age of 17! During the interview I found out I loved their culture, and they thought I'd fit well into their culture as well. It's been so nice watching Lazy Dog grow over the past 20 years. Everything from our seasonal menus to our great culture has evolved with the times.
Santiago Espinoza Mendoza: I saw Lazy Dog was building a location, I inquired about a job, and next thing I knew, I was working at the restaurant! It's been fun seeing how quickly we've grown from one restaurant to over 45 in a matter of 20 years.
2. What do you love most about working at Lazy Dog?
SM: I love having the opportunity to develop the skills of the people I work with. Watching my teammates grow in the company over the past 20 years has been so exciting.
ML: My coworkers and the culture.
SEM: Working with my teammates.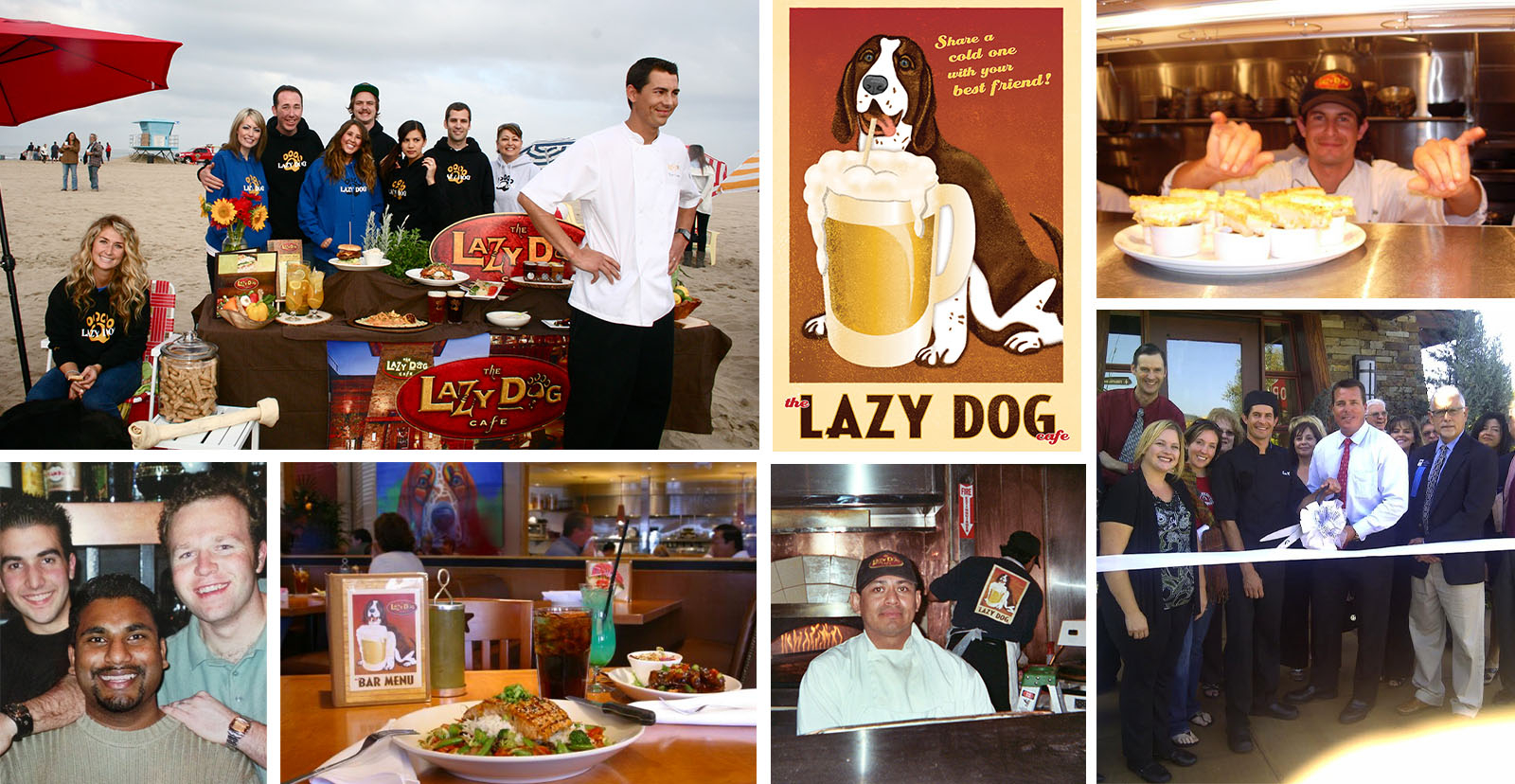 3. What are some of the most memorable experiences you've had working at Lazy Dog?
SM: Great memories happen every day! When I walk into a restaurant and I see people I've known for a long time or new people that are so excited to work with us, it's very fulfilling.
ML: Meeting with our founder and CEO, Chris Simms, for the first time was exciting. He always takes the time to get to know every teammate.
SEM: My favorite memories include learning from different chefs and growing my skillset.
4. How has working at Lazy Dog shaped your professional growth and development?
SM: Lazy Dog has prepared me for tackling efficiencies! I've worked in the kitchen, and now I can see how restaurants operate on a larger scale. It's opened my awareness of the development of our people and taking a look at the overall picture.
ML: I came into this job with little to no experience, and now I'm a trainer for the company. I've learned something new from day one and am still learning today.
SEM: I started off as a busser and then was asked to work in the kitchen, an area I always wanted to be in. Now I'm a cook and I've learned so much in my professional development.
5. Are there any teammates or mentors who have had a significant impact on your career at Lazy Dog? Why?
SM: There have been a lot of people who have impacted my professional career and helped develop my leadership approach, but there are a few I'd like to call out. Chris Simms taught me the importance of listening first. He has a very thoughtful approach when holding a conversation. He showed me that while it's always easier to speak, if you're able to truly listen, you get more out of the conversation. Julie Suess, Lazy Dog's regional director, and my partner for 14 years, has fantastic organization, consistent leadership, conversation skills, genuine care … really, the list goes on. Her dedication to the teams and brand is a lesson in its own, and I'll always be grateful for her.
ML: All of my managers were great mentors because they believed in me.
SEM: I don't have a specific mentor because everyone I've encountered at my job has shaped my growth in the company.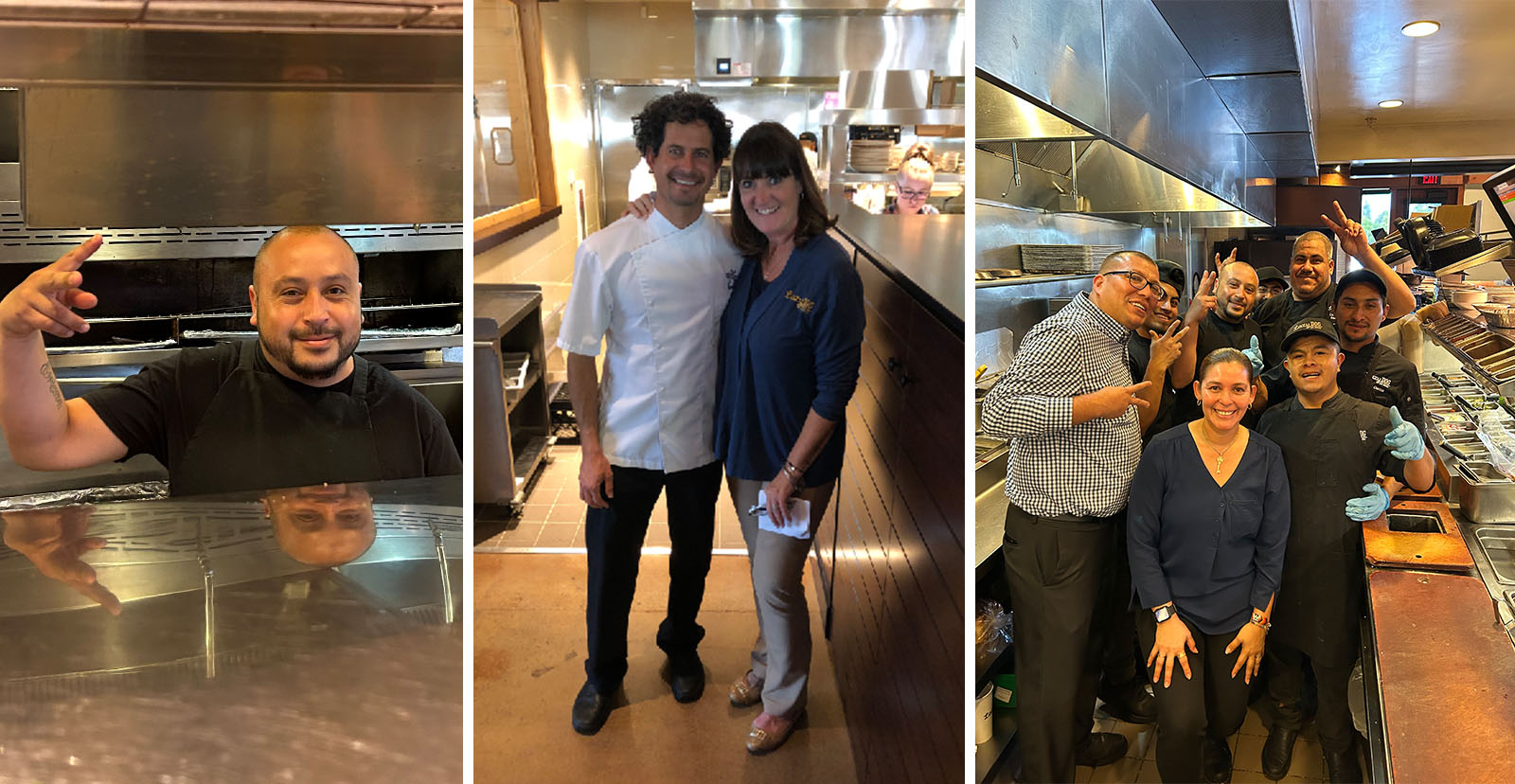 6. Knowing what you know now, what advice would you have given to yourself 20 years ago when you first started out at Lazy Dog?
SM: To be proactive versus reactive. Your mindset plays a big role in the development of your people and yourself. Failure to prepare is preparation for failure. Stay on top and ahead of the curve. Continue to self-reflect and focus. Be accountable for your development.
ML: Don't be afraid to ask questions so you're able to learn and grow.
SEM: Be patient, don't take anything personally and have fun!
7. What was your favorite Lazy Dog dish 20 years ago? What is it now?
SM: Twenty years ago, it was the Portobello Pita. Today, it's our Seared Ahi Tuna Salad. I remember trying this in the test kitchen and telling our executive chef that I think this is the best thing he ever made.
ML: The Chicken Club Sandwich was my favorite 20 years ago. Now it's the Blackened Chicken Burrito Bowl.
SEM: Twenty years ago, you'd catch me eating our Bahama Chicken. Now I'll have any of our burgers for any meal.
8. What are your hopes for Lazy Dog's future?
SM: I hope that Lazy Dog will continue to be a leader in the casual dining sector, keep their people first and be a great place to work!
ML: I hope that Lazy Dog continues to develop its teammates.
SEM: I'd love to continue to learn and grow in the company.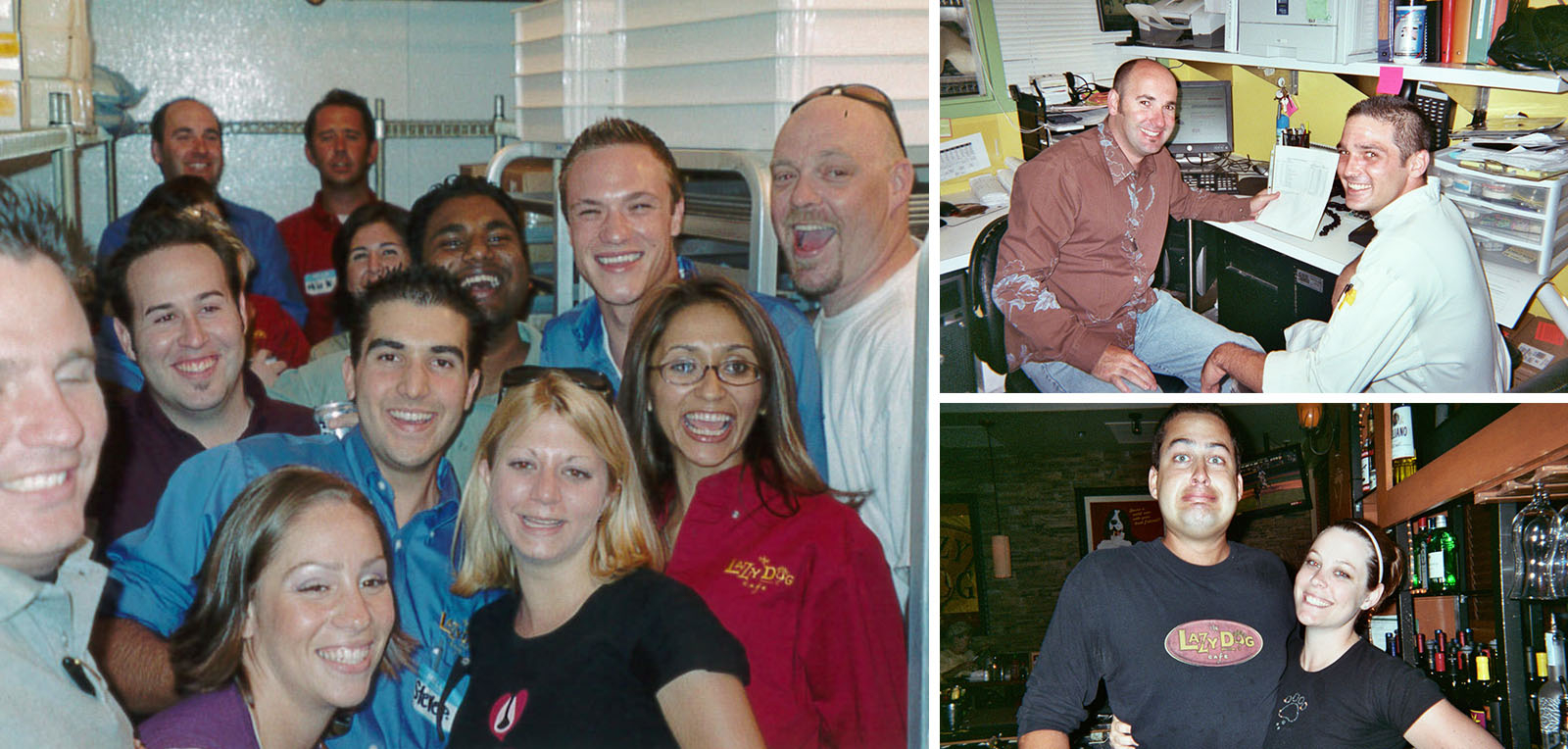 So here we are, raising a glass to our teammates who have helped shape two decades of Lazy Dog. But guess what? The story is far from over! We've got big dreams and plans, and they all revolve around what's made us who we are.
At Lazy Dog, we're united by our shared love for food, growth and care for each other. We're thrilled to have earned the certification of being a Great Place To Work® for the sixth consecutive year, a testament to the bond that ties us all together.
Feeling the vibe? If Lazy Dog sounds like the place for you, check out our awesome job opportunities. Let's keep this adventure rolling and create great memories and food together!