Lazy Dog Restaurant's Back-to-School Tips
It's back-to-school season, and we have just what you need to set the stage for an awesome school year the Lazy Dog way! These great tips will make the first few weeks of transitioning from summer to the school season a bit smoother.
#1 Stock up on easy-to-make meals.
When life gets busy, having something convenient and delicious to eat can really save the day. Our TV dinners have many options your family is sure to love, including Roasted Turkey, Cheese Enchiladas and Grilled Lemon Chicken. Buy them at your local Lazy Dog and store them in the freezer. Just pop 'em in the oven when it's time to eat!
Plus, here's a special treat: When you buy 5 TV Dinners, you get one free, and for the month of September, you'll also get a free cooler bag with every 6+ TV Dinners purchased, while supplies last. This incredible offer is our way of celebrating National TV Dinner Day on September 10 all month long!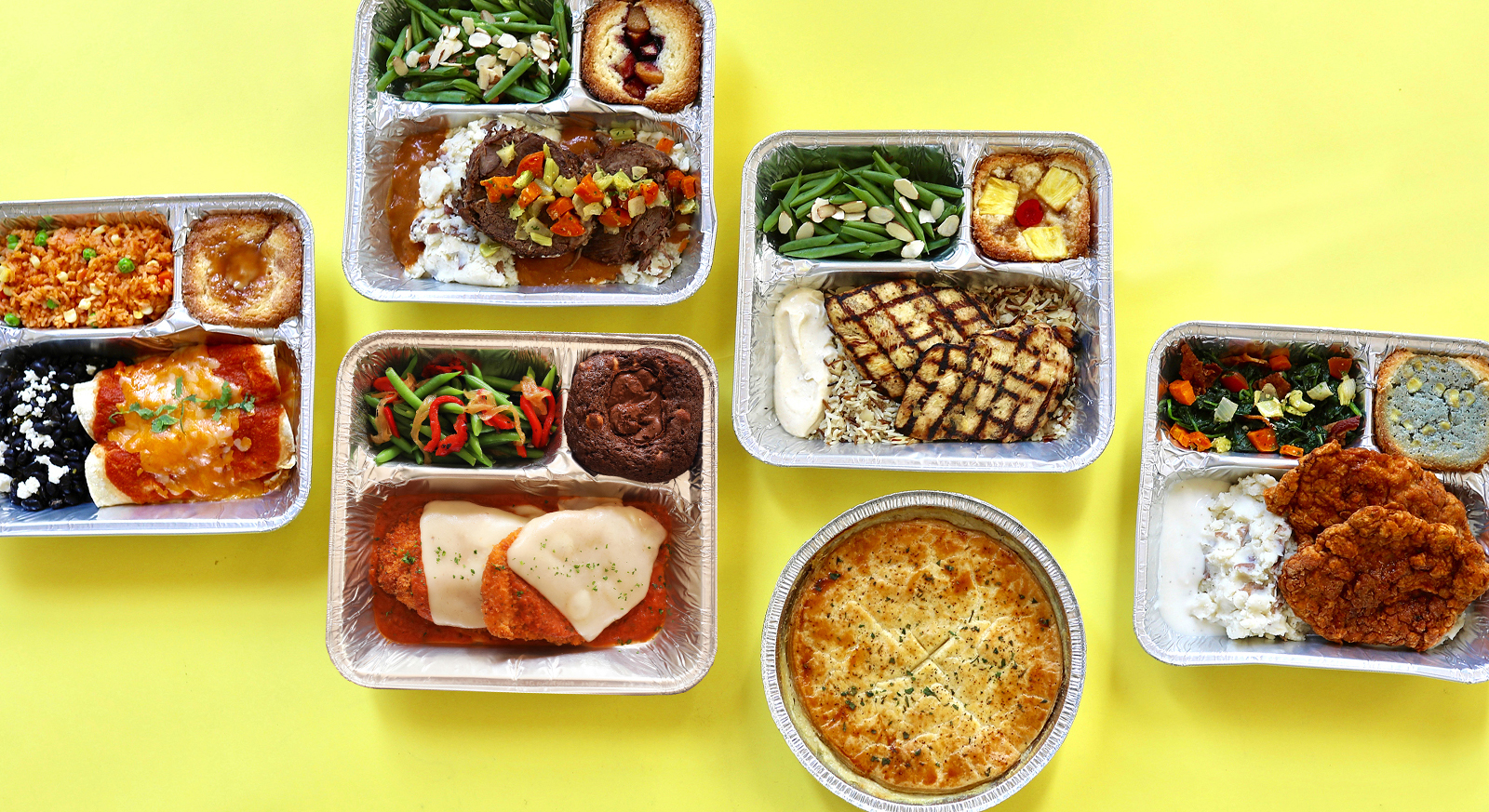 #2 Plan for when you need dinner, STAT!
When you need a meal quickly, we've got you covered. Whether it's taking some time to connect during the school week, a much-needed girls' night or a game night with friends – there's nothing like getting together over a delicious, handcrafted meal. There are plenty of Friends + Family meal options to satisfy any needs, including BBQ Bison Meatloaf, Teriyaki Tofu and Club Sandwiches + Caesar Salad. Starting at only $5 per person, these convenient meals are available for takeout or delivery so you can spend less time in the kitchen and more time making memories around the table.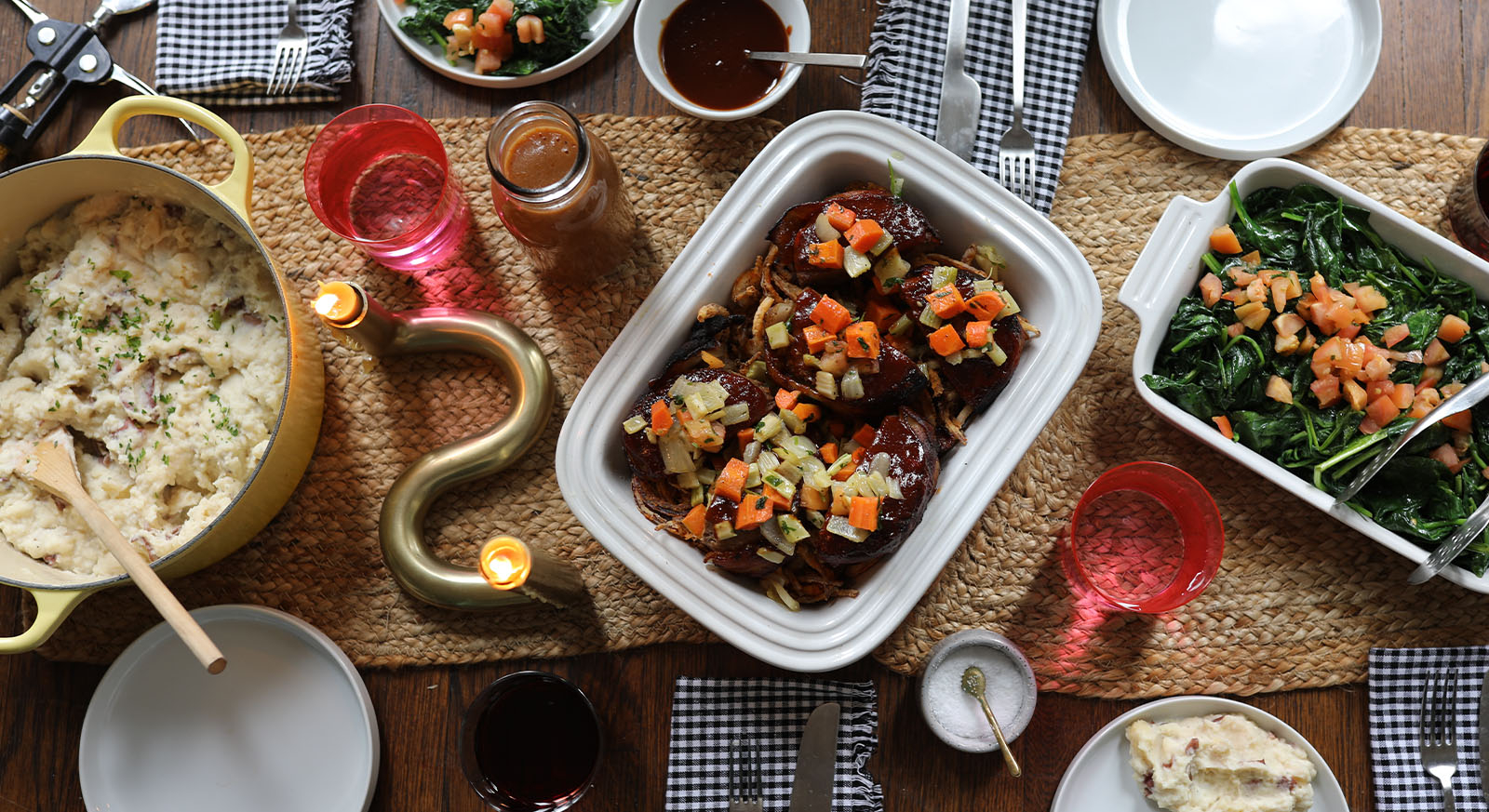 #3 Give kudos.
Whether it's the coach who encouraged your little athlete during a tough game or the tutor who wouldn't give up until your kid aced that test, it's always nice to give thanks throughout the school year. Stock up on our Lazy Dog Restaurant gift cards to give that special someone kudos.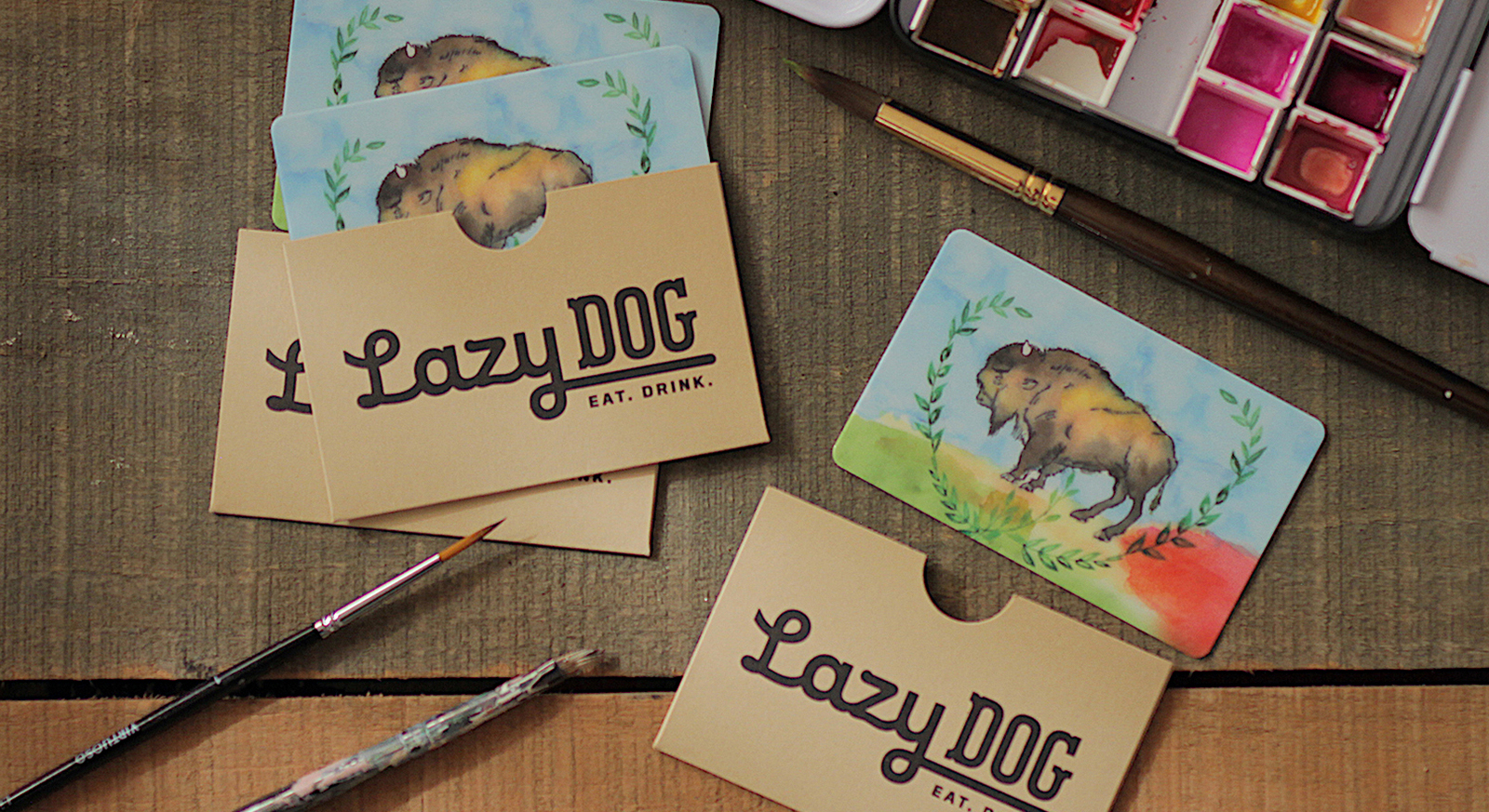 #4 Tell your teachers about our Top Dog Awards.
Our Top Dog Awards honors special students who put their best foot forward with free kids' meals throughout the year. Teachers can conveniently print these certificates online or walk into their local Lazy Dog Restaurant to request a handful to take home with them. It's easy as pie!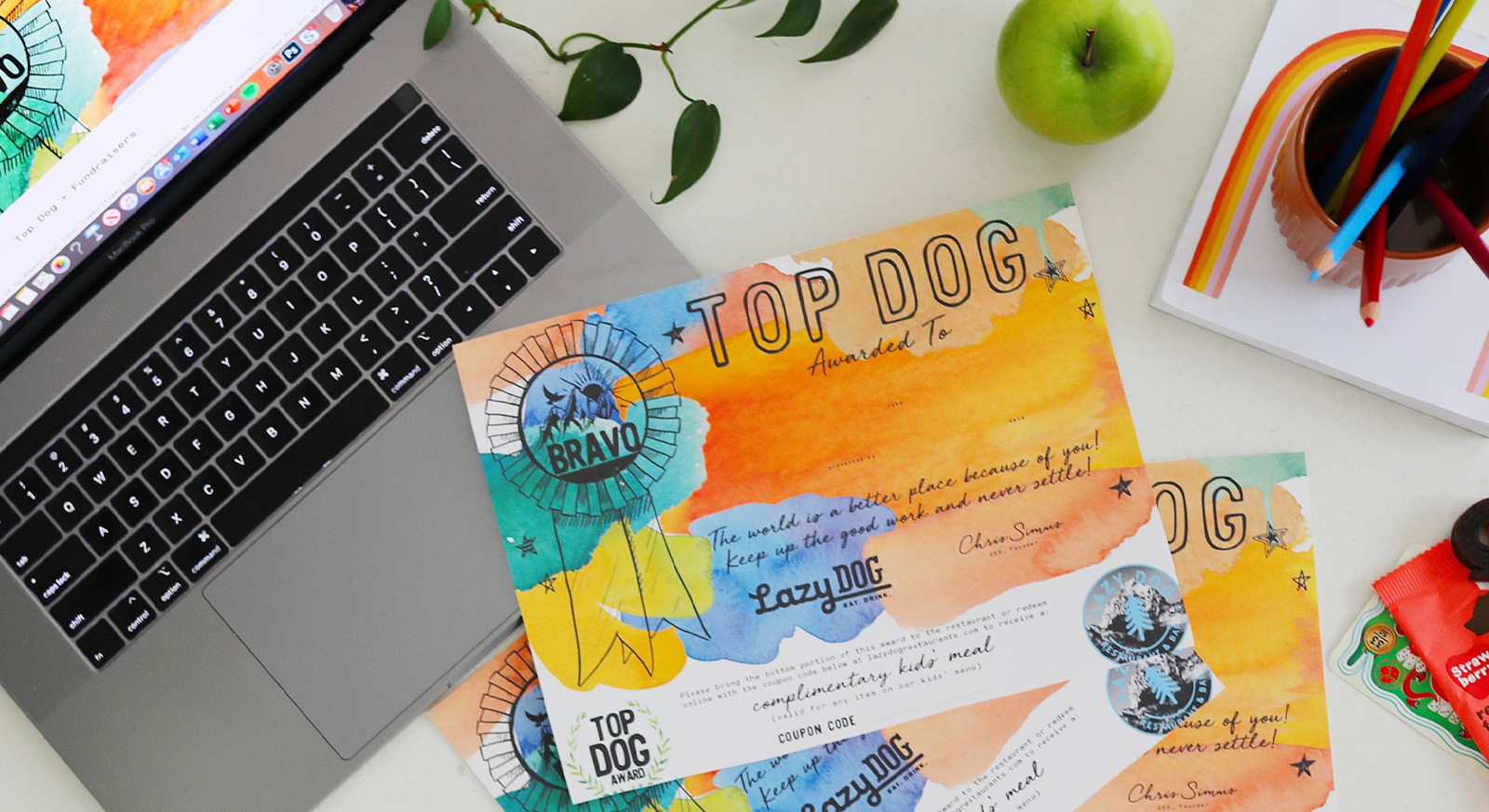 #5 Get into the fundraising spirit.
Get ahead of your school's needs this year. At Lazy Dog Restaurant, we have your back for fundraising! Set up a special day or night to have the school come out or order online from Lazy Dog Restaurant, and 15% of the total bill will go back to your chosen organization!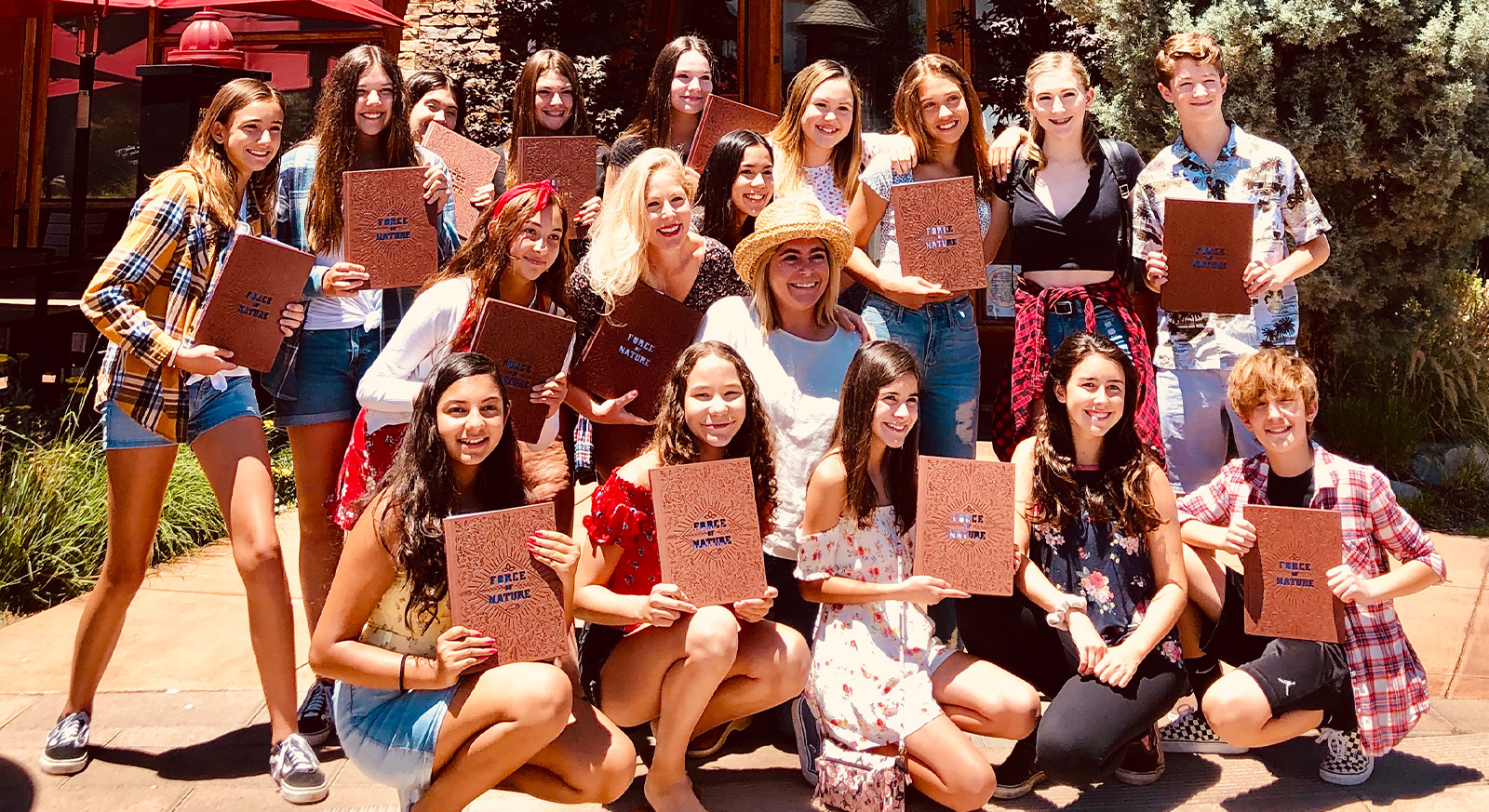 #6 Make time for hobbies.
Amid the hustle and bustle of transitioning back to school life, it's important to slot in some time to do the things that you love. In need of a new hobby? We have an Open Face Apple Pie Recipe that's fun to bake and satisfies that sweet tooth. If grilling is more your style, check out our grilling tips from our talented teammates. And if you'd just like to unwind, we have happy hours and late night happy hours that can't be beat, with eats and sips starting at only $3.