November 8, 2023
As the old song says, there's no place like home for the holidays and we're thrilled to bring the festive spirit right to your doorstep, be it your cozy home or corporate gathering at our restaurant!
We are partnering with Habitat for Humanity on a heartwarming project that's infused with all the sweetness and charm of the holiday season. For a limited time, you can order our DIY Gingerbread House kit for take-out or delivery for only $7.50. But here's the icing on the gingerbread house — with every DIY Gingerbread House you create, you're helping build a home for someone in need through our partnership with Habitat for Humanity. 100% of the net proceeds from every gingerbread house purchased helps build homes in our community.*
Also, for a limited time, you can get $10 off your total check when you purchase one of our Family Meals + two DIY Gingerbread Houses for takeout or delivery! Just use code "COZY" at checkout.
Order From Your Local Lazy Dog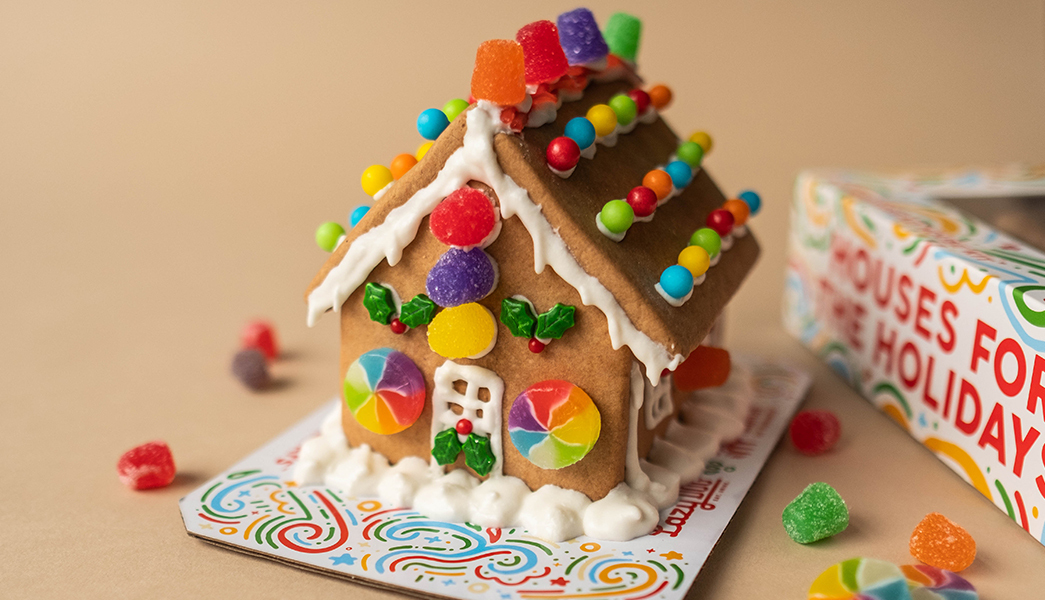 If you're looking to celebrate the holiday season with a group of friends or colleagues, we have something special in store. We're offering parties of 8-20 the chance to select from preset menus, with the option to enhance the experience with our DIY Gingerbread House Kits, which you can either decorate right here at the restaurant or take home. These festive gatherings are available from November 8th to December 31st. Your group's creativity knows no bounds, and the best part is that your efforts will contribute to a wonderful cause.
Sure, the gingerbread houses are delicious — and don't worry, we won't judge if we you pop a gumdrop into your mouth — but don't be surprised if it all tastes a little sweeter with the knowledge that you're doing it for a good cause.
Every day, our friends at Habitat strive to help families build strength, stability and self-reliance through shelter. Assisting families in communities across the U.S. who are in need of decent places to live, Habitat for Humanity helps build or repair places families can call home for these and all the other holidays. Santa Claus himself couldn't imagine a better outcome. So pick up your kit and get decorating! Don't forget to grab a cup up hot cocoa and show off your masterpiece.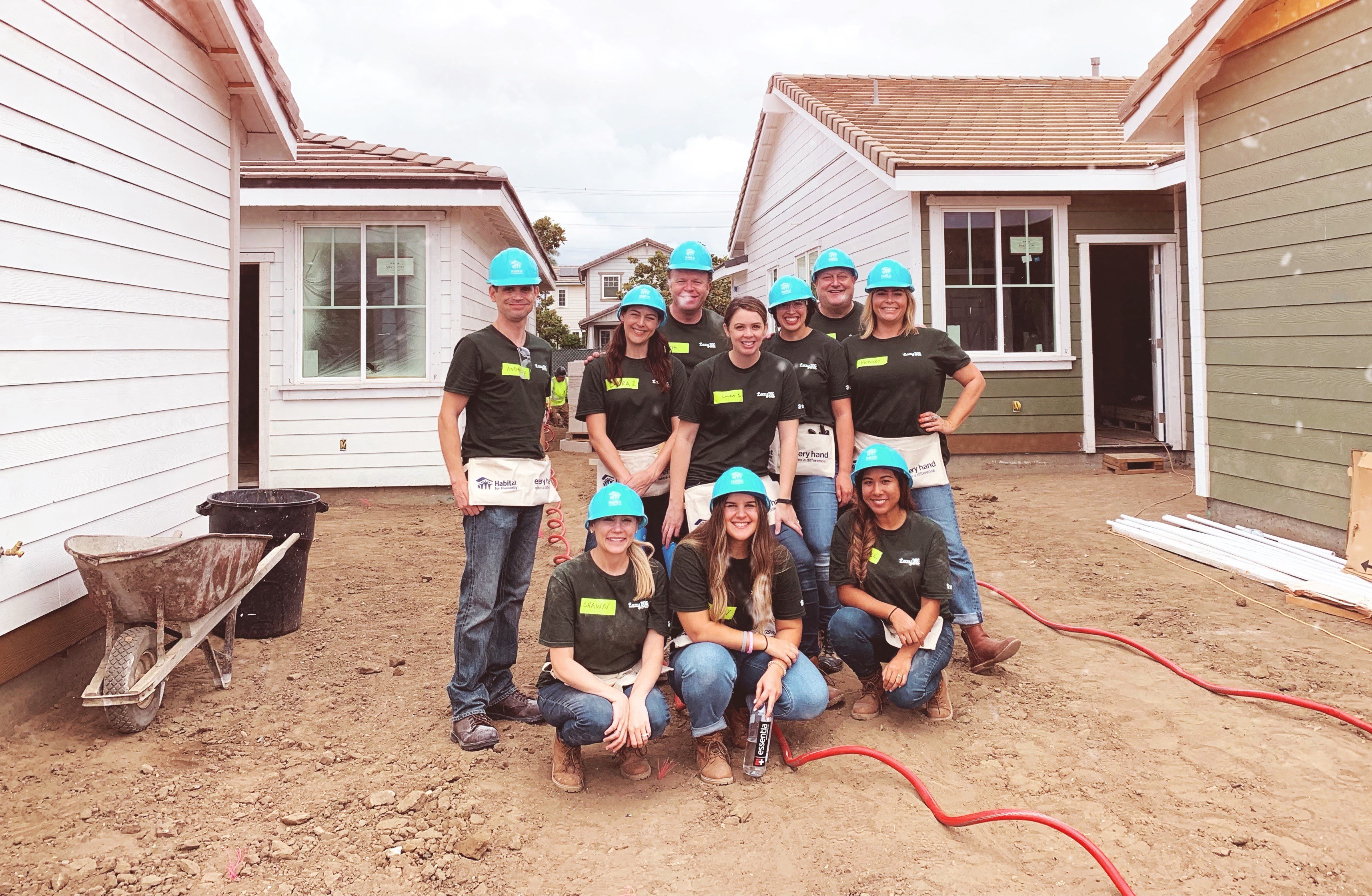 Of course, by the time January rolls around, most gingerbread houses are getting ready for demolition. But your memories of building one alongside your friends and family will hopefully last much longer and so will the Habitat for Humanity home that you helped make a reality.
What will your gingerbread house look like? We can't wait to see! Tag us in your photos, @lazydogrestaurants #housesfortheholidays.
Want to donate directly to Habitat? Habitat for Humanity
Disclaimers:
Check out Facebook + Instagram for the latest updates and promotions. From our family to yours, Team Lazy Dog.
Lazy Dog is proud to support Habitat for Humanity this holiday season with a commitment of $100,000 from November 8 - December 31, 2023. Available while supplies last.
COZY offer cannot be combined with any other offers or promotions. Cart must meet minimum purchase requirement. Delivery radius + availability varies by location. Offers valid on orders through lazydogrestaurants.com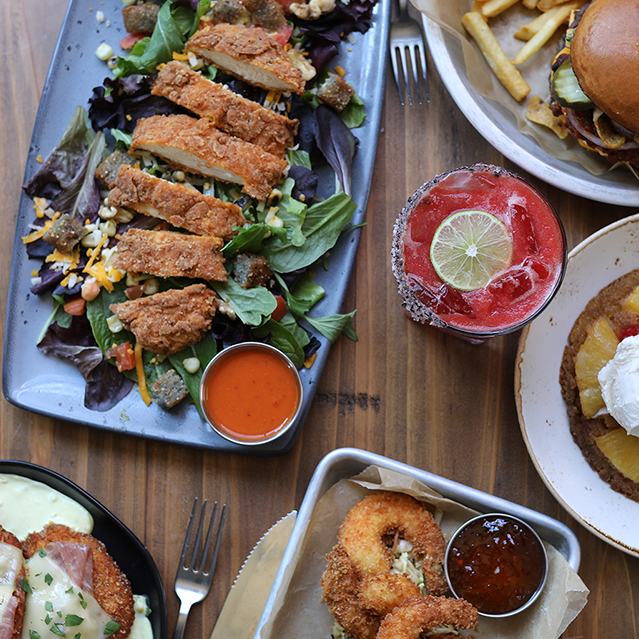 Our New Spring Menu is Here
February 21st