Brunch: Behind-the-Scenes
Summer 2018
Growing up, brunch was always a formal occasion I had to get dressed up for. Whether it was celebrating my grandmother's birthday or going out for Mother's Day, I always associated brunch as a meal with simple, straight-forward foods.
But over the years, brunch has evolved and taken on a life of its own, becoming something of a culinary adventure for people as classic dishes have been given modern twists.
Our brunch menu has something for everyone, and I recently spoke with the genius behind all our culinary creations, Chef Gabriel Caliendo, who talked about how he took some classic brunch items and put his own Lazy Dog spin on them.
Steak & Eggs Benedict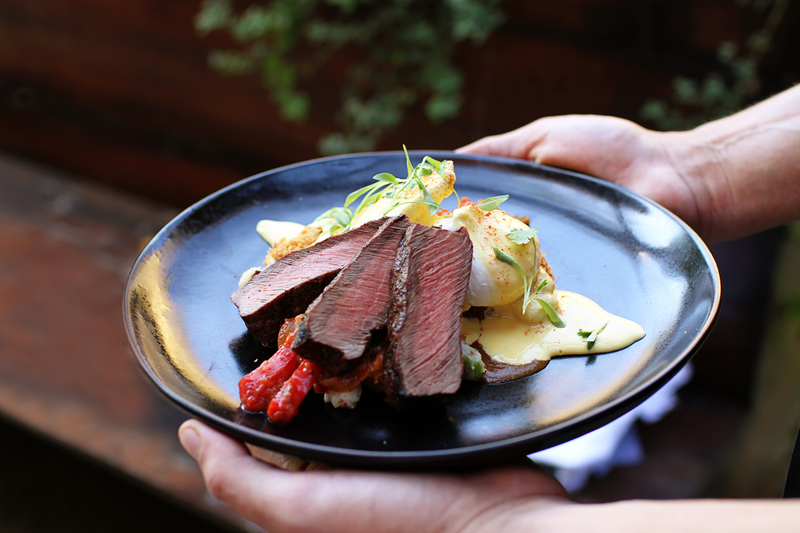 Chef Gabe: "When I developed this dish, it was 100% based on our guest feedback. We kept hearing that Lazy Dog should have steak & eggs on the brunch menu. We also had a ton of requests for eggs benedict to make a showing. So, naturally, I combined the two concepts and developed a Steak & Eggs Benedict. Of course, we only use high quality carefully sourced ingredients like our Certified Angus Beef Flat Iron and smoked paprika hollandaise made from scratch with eggs and melted butter."
Bananas Foster French Toast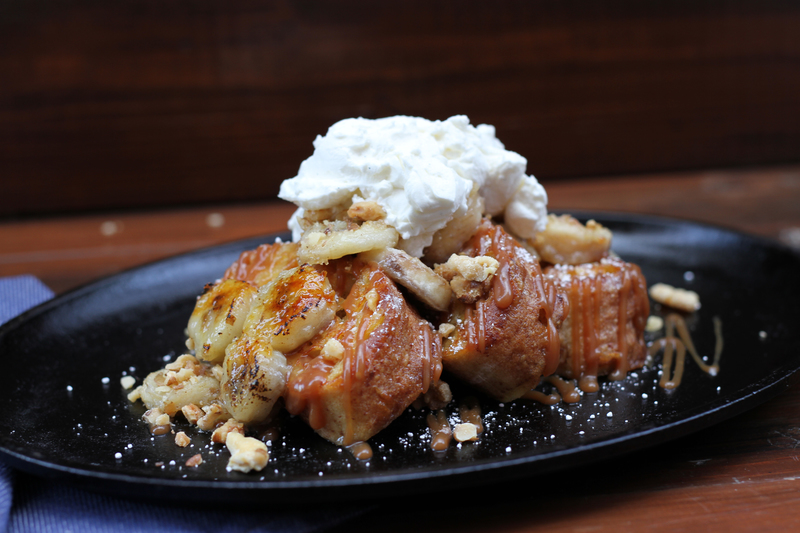 Chef Gabe: "We caramelize the bananas to order and top them with our housemade sea salted caramel sauce. Yum! I also love using a heartier French bread instead of the traditional soft egg bread. It gives it a little more texture."
Baked Wild Huckleberry Pancake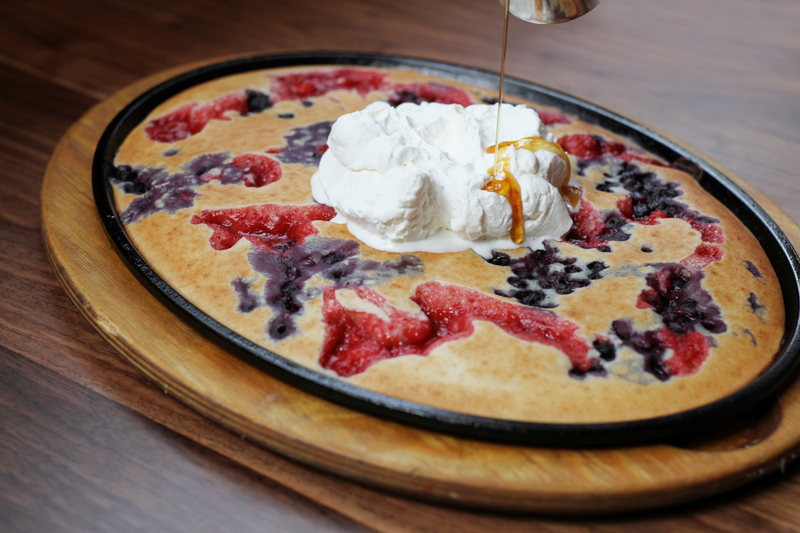 Chef Gabe: "Pancakes are delicious but pretty basic. I toyed around with baking pancakes in our brick oven, and after some trial and error came up with a really fun skillet baked pancake. It reminds me of camping. We load it up with wild foraged huckleberries and top it with our maple bacon butter."
Last but not least, I wanted to share my favorite:
Breakfast Burger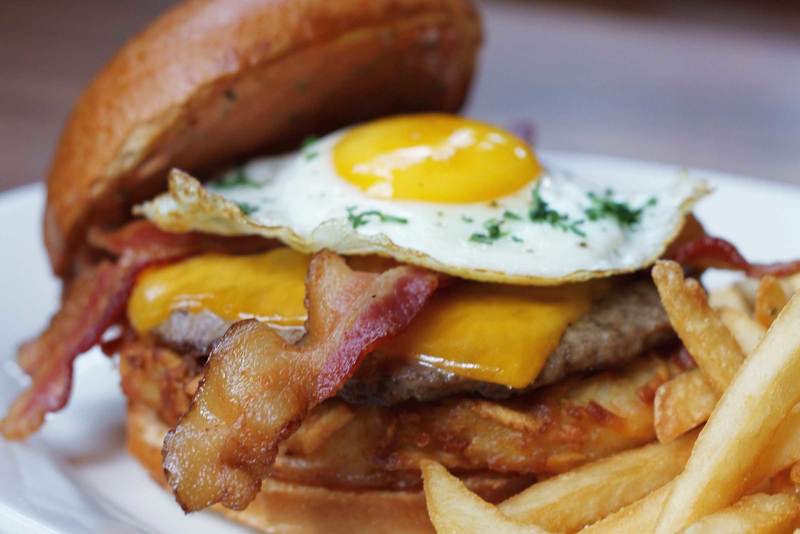 Growing up, burgers for breakfast seemed about as feasible as ice cream for dinner, but our breakfast burger finally makes the dream a reality. A grilled beef patty with smoked bacon, sunny side up egg, hash browns, cheddar and fries. Throw in the kitchen sink and you've got it all!
If you want to see a complete list of Chef Gabe's brunch creations menu.
Words by Colin Liotta
Photos by Rebecca Simms
Questions? Comments? Email: [email protected]